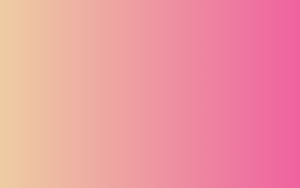 If Jim Carrey and Molly Shannon made a creative love child, the result would be Trevor Dow. The Canadian-American entertainer and designer brings an infectious sense of wonder and zest to every role he takes on.   
      Since garnering his first EMMY award nomination for his work in Costume Design on the Netflix show Eastsiders in 2020, as well as, being awarded the highly coveted 'BEST ACTOR' award at the 2019 NYC Film Festival for his work on the digital series, Darcy on House Arrest, Trevor has been on an uphill trajectory since returning full time to the entertainment industry in 2018. Most recently, Trevor plays a recurring role on the educational kids television program The Kool School,  which was selected by the California Department of Education for their professional online learning community for teachers state wide. He also regularly spooks guests on Universal Studios backlot tour playing Norman Bates on the historic set of Alfred Hitchcock's film, PSYCHO. Trevor has provided on-camera commercial work for major ad campaigns including T-Mobile, LEE JEANS, a multi spot campaign with AXE Hair Care, and many others.  
      An all around performer, Trevor has studied acting/improv with Bruce Ducat, Chris Game, Sunday Boling, Killian's Workshop, and Upright Citizens Brigade in Hollywood. He is professionally trained in jazz, tap, ballet, contemporary and hip-hop dance styles as well. Dedicated to giving back to the arts community he was raised in, Trevor has helped run multiple arts organizations for children ranging from ages 5 to 18, assisting them pursue their own creative dreams. Most notably, Trevor served as acting director at the GLEE Summer Program, a seasonal intensive made by the creators of the hit FOX show, GLEE.  
      Raised in a small beach town in Southern California with a mum who always encouraged his free spirit, Trevor grew up as the only boy in his dance classes — not that he minded. He's never confined himself to any boxes. From creating his current upcycled fashion line, 'Xander Lynne', to a pop-rap solo music project that blurs the norms of gender and sexuality, Trevor is all about breaking down barriers. He was also a member of the international pop boy band 'ZeroGravity'. Trevor toured nationally with Aaron Carter, worked with vocal producer Mauli B. ( Ariana Grande, Katy Perry, Gladys Knight, and many others), and co-created songs heard on stations around the world before they disbanded in 2018. As his mum would say, his passion to be well-rounded, consistently learning, and endlessly creative makes him a true modern day renaissance man. 
co-written and edits by Ella Richie Demaria